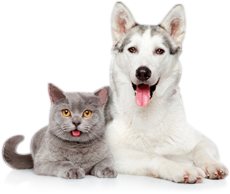 Holistic - Concentrated Compound

LV Prime Blue provides high quality animal proteins plus essence of royal ingredients - Collagen, Spirulina, Evening primrose oil, Yucca Extract, Glucosamine, Fruit enzymes, Fructooligosaccharides, Probiotics.

Moreover, the starches from Cassava and Sweet Potato are recognized as low Glyoemic Index (GI). Polyunsaturated fatty acid - Omega 3 and 6 from Salmon oil, Vegetable oil, Flaxseed and Chicken fat are perfectly blended. Multi-Vitamins and Organic Minerals are contributed to a completed and balanced nutrition for all life stages of pet.